In July of 2011, Community Living Essex County received funding through Green Shield Canada's Community Giving Program to develop a peer training model for the prevention of abuse of people who have intellectual disabilities.
Partners for the project were Community Living Windsor, Community Living Chatham-Kent, Christian Horizons and Vita Community Living Services.
A Steering Committee consisting of self-advocates and representatives from each agency began to meet in August 2011.
What does Advocates Against Abuse accomplish?
Supports advocacy by enabling Self-Advocate Trainers to lead the training sessions
Increases collaboration and connections between people supported and service provider agencies
Connects different agencies together to provide the same training on abuse prevention
Creates a training that is straightforward and easy to understand
Provides training to help people to live a safe life without abuse
Shares information with people so that they are able to identify different types of abuse
Teaches how to report and to know who to report to if someone felt they were being abused
… and MAKES LEARNING FUN!
For people who are not able to sit in a class room situation.
3 Classes, One Day
The curriculum for classes specifically for people with a significant disability,
taught by direct support professionals focused on
Respectful Gentle Care –demonstrating respectful gentle care and information about rights.
Respectful Gentle Communication – demonstrating respectful tone and use of words
Respecting Boundaries – during daily routines identify respectful boundaries so each person feels safe and comfortable.
Boundaries, Routines and Communication
A Booklet that outlines a process for daily training while employees are providing very intimate personal care, standardizing routines in a respectful manner that provides a voice for the person to communicate abuse or any change in routine.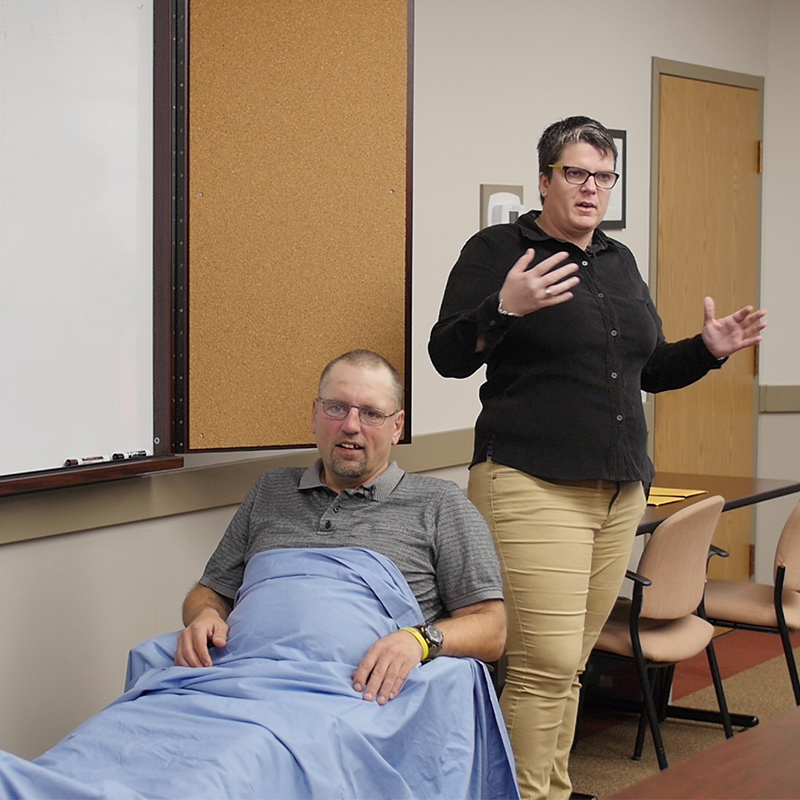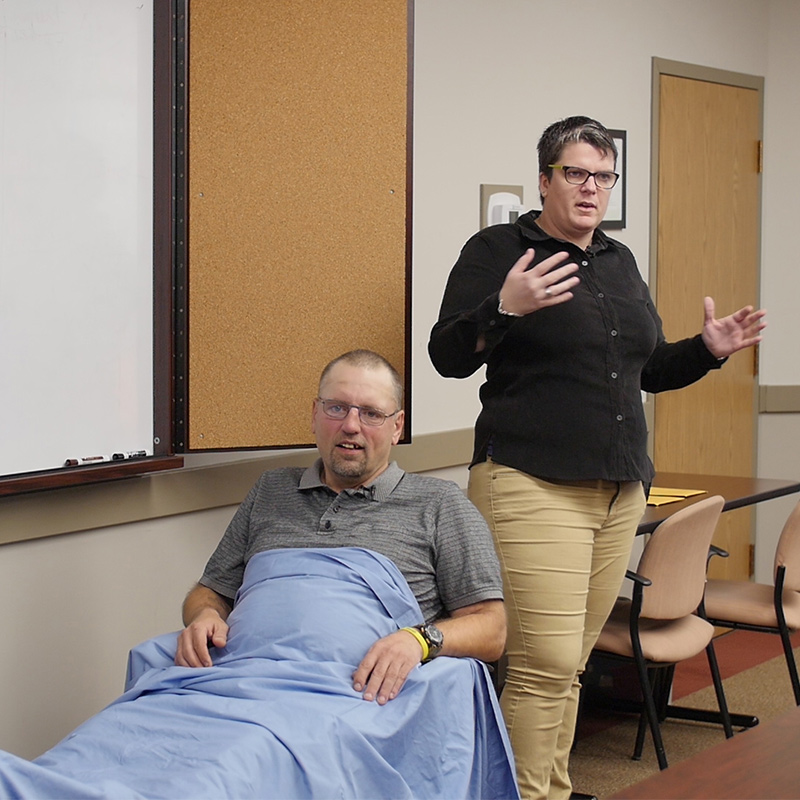 "It has been amazing to see how AAA has grown and continues to grow over the years."